Scholarship Award Recipients
2018 Judge Lisa White Hardwick
Academic Excellence Scholarship Competition Winners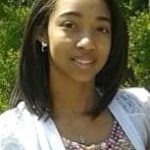 Lailah Weatherspoon is a senior at Lee's Summit High School, as well as a sophomore at Metropolitan Community College. Through a dual enrollment program known as the Missouri Innovation Campus, she will be earning her Associates degree in Computer Science from Metropolitan Community College in May. Currently, Lailah is applying to multiple universities – most notably, she is applying for Early Action at Harvard University.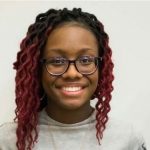 Neymara Freeman is a sophomore at Sumner Academy of Arts and Science.  Neymara is an active member of Sumner's debate and competitive speech programs. Each year Neymara and her team compete on both the local and national level. Neymara also plays volleyball, runs track and teaches middle school debate.  When Neymara graduates high school, she plans to attend Washburn University and major in business or psychology.  She will then matriculate to Washburn University School of Law to receive her juris doctor degree.  One day she hopes to write and publish a book to share her experiences with others.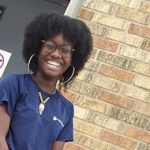 Kymora Freeman is a sophomore at Sumner Academy of Arts and Science. In her spare time, she enjoys reading, biking and running.  Kymora is also a member of the Sumner Academy junior varsity cheer team and the robotics team. After completing high school, Kymora plans to attend college and major in Biology.  Her ultimate goal is to become an orthopedic surgeon.
The Honorable Kit Carson Roque, Jr.
2018 Scholarship Recipients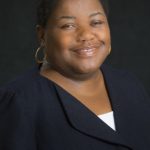 Irene Downs was born and raised in Kansas City. Irene completed her undergraduate degree at MCC and UMKC, where she graduated Magna Cum Laude. Irene participated in the UMKC Mock Trial team where she was named All-American by the American Mock Trial Association. As a 2L at UMKC School of Law, Irene serves on the Dean's committee for Diversity & Inclusion, a 2L class rep in SBA, as well as an active member in the FBA & BLSA. Irene is interested in being a litigator.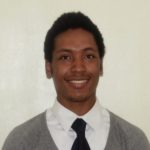 Demetris "Deme" Drummer is a 3rd year law student at the UMKC School of Law. After working in the inner city as a teacher, Deme realized the lack of post-secondary opportunities available to his students and has worked to advocate for the creation of opportunities for minorities and people from low socioeconomic backgrounds.  Having an emphasis in Urban, Land Use, and Environmental Law, Deme plans on pursuing a career in public policy addressing issues of inequity in housing and economic opportunity.  Ultimately, he plans to hold public office.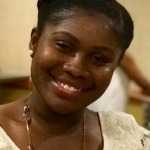 Sussana Ampem is a 3L at Washburn University School of Law. As a native Ghanaian, Sussana grew up with a strong desire to empower the underserved through service and advocacy. She is currently a Legal Intern at Washburn's Small Business and Nonprofit Transactional Law Clinic where she works with community-based small businesses and nonprofit organizations. After completing an externship with the Kansas Court of Appeals, Sussana plans to practice law as a transactional attorney – working to connect low-income entrepreneurs and small business owners with legal assistance and support.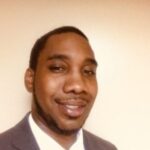 Brandon Williams is a Kansas City native.  After completing high school, Brandon went on to attend Lincoln University and the University of Missouri Kansas City.  He is currently a law student at UMKC School of law. Brandon plans to practice as a public sector criminal defense attorney.  He would like his practice to include post-conviction work along with capital defense mitigation. Eventually, Brandon would like to use his platform to advocate for the underserved members of our community.
2018 Legacy Award Recipients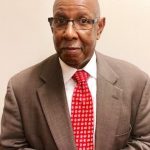 Mr. Carl Bussey has had an outstanding professional life.  Mr. Bussey graduated from McMurray College in Springfield, IL in 1970.  He was then drafted into the United States Army where he served as a military police officer until he was honorably discharged in 1972.  After his stint in the Army, he went on to earn his Juris Doctor from Saint Louis University School of Law. Mr. Bussey has served as an Assistant Prosecuting Attorney in Jackson County, Mo, a professor of Administration of Justice at the University of Missouri- Kansas City, was a past Chairman of the Jackson County Homeless Program, and from 1976-1986, he was elected as the 29th Ward Chairman. For nearly 40 years, Mr. Bussey has been in private practice as a defense attorney.   He has enjoyed great success due to his exceptional knowledge of administrative procedure, rules of evidence and trial practices.  Moreover, he has a great rapport with everyone he comes in contact with from his clients to opposing counsel to members of the judiciary.  Above all, he is the caring father of his two children Marques and Karla.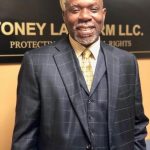 Mr. Willis Toney has been a member of the Kansas City legal community for more than 35 years.  After graduating from the University of Missouri School of Law, Mr. Toney became a Civil Rights Analyst for the City of Kansas City, KS where he investigated and prosecuted violations of Kansas City, KS civil rights ordinances. After his time with the City of Kansas City, KS, he became an Assistant Prosecuting Attorney in Jackson County, MO.  As an assistant prosecutor, Mr. Toney tried a number of felony cases.  He also authored portions of the Missouri Prosecutor's Association Trial Book and conducted staff trainings on post-trial relief motions and probation revocation hearings.  Mr. Toney then joined a criminal defense partnership and tried cases from the other side before returning to the Jackson County Prosecutor's office; this time as a Chief Trial Assistant over the drug unit. Today, Mr. Toney runs a successful practice specializing in criminal defense and business law.  Mr. Toney has been twice recognized by the black Chamber of Commerce as one of the 100 most influential African Americans in Greater Kansas City and is also a previous recipient of Jackson County Bar Association's prestigious Judge Lewis Clymer Award.